I've always looked to childrens illustrations as a source of inspiration right from my days at University many moons ago through to today, and have admired the work of
Oliver Jeffers
for some time now...
So, I decided to treat myself to an early Christmas present and buy his amazing collection of books, every page is literally filled with yumminess!
My favourites have got to be 'The incredible book eating boy', 'The great paper caper' and 'Stuck'.
(if I had to pick a top three, but all are gorgeous)
Here are just a few examples of his beautiful illustrations...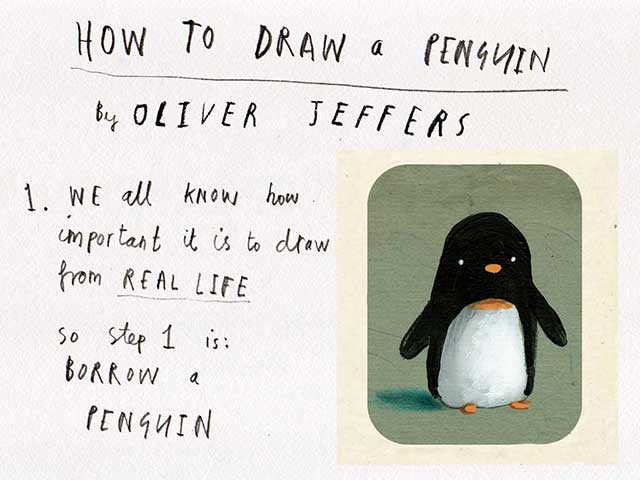 x x x